Leave Your Marketing Worries Behind.
Now that you have us,  you don't have a thing to worry about! We've got all of your sweet digital dreams and inbound business goals covered. 
Explore the inbound services we offer!
We offer a full range of marketing, communication, and design services to fulfill the short or long term needs of our clients. 
A great brand combines design and conveys company's value evoking emotion and drive strategy.
Social media marketing (SMM) plays an important role in driving traffic to your site. We operate with innovative SEO tools that boost your search rankings organically as well as
Rich experience plus unlimited imagination create our successful service discovered by clients.
Creating and handling professional video is our strong point, playing a major role in business strategy.
SEO strategy begins with a thorough analysis of your website's target keywords, search phrases, and competitive market. Once the needs are identified, we implement a customized, all-inclusive SEO strategy that will optimize your brand's online presence.
We harmonize creative
compelling content
During our work we developed our approach to providing products and services, and the strategy of working with our clients.
We value every client and put major efforts to perform our work on the highest level.
Custom Search Engine Keyword Report to Use for SEO
$1,250
10 Hours of Inbound Marketing
Purchase a Block of Time for Inbound Marketing Services
Choose From Social Media Marketing, SEO, Content Creation, and more.
Delegate Time Over 30 Days and Use However You Would Like.
We value our clients and want to share their feedback with you! 

"The service was excellent. My project has been completed in time and on the highest level."

"Thank you, guys! I'm very satisfied with your work. I'm going to return to you with my next idea."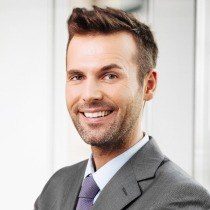 "Upmine team is awesome! Their creative ideas were perfectly implemented. I'm very pleased!"
Please feel free to contact us within working hours using information below. You can also submit your request via online form.